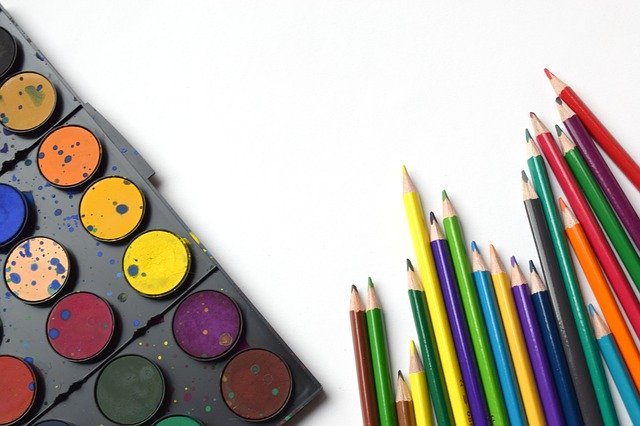 I'm hearing a lot of people now all "rah-rah" for Black lives mattering. Meanwhile, I'm over here rolling my eyes at it all because to me, talk is cheap and history has receipts.
Black lives didn't matter in America when Sandra Bland, Tamir Rice, Jordan Foster, Rekiya Boyd, Eric Garner or Breonna Taylor were murdered by police. 
They didn't matter when the FBI implemented Cointelpro to destroy the Black Panthers' efforts to protect and provide for Black communities. Black lives didn't matter when the Central Park Five, Kalief Browder and so many more were sent to jail for years of their lives, despite being innocent of the crimes they were charged with.
And even when Philando Castile was murdered in Minneapolis not that long before George Floyd, Black lives clearly still didn't matter there.
There have been outcries from our community and allies for years around these injustices, but America still didn't wanna hear them. It took for us to reach our breaking point and start burning shit down when Brother Floyd was murdered and now all of a sudden, Black lives actually do matter.
So nah, I'm not a believer in this sudden, united rhetoric because, as it turns out, Black lives only matter when the outcry is so loud in our actions that it starts to make America's pockets cry. But, I can be persuaded if, for once, America turns all this talk into action by defunding police in schools and investing that money into Black students.
The criminalization of Black kids begins at birth simply because they're born Black. That criminalization also lives in the public school system with the intent to set our kids up for failure from the start. With that said, we cannot have a conversation about police and justice reform absent of talk around school reform—they're not mutually exclusive. And I may sound like a broken record in constantly talking about bias and racism in schools overall, student equity, discipline and the school-to-prison pipeline, but I don't care so listen, again.
A few weeks ago I wrote a piece about how America needs to take its knees off the neck of public education and I gave some suggestions.
Included in that piece was the notion that police presence in schools is a tactic used to reinforce subserviency and control. And when that subserviency isn't honored, students are confronted and made to choose between either "staying in their place" or suffering the consequences, which most times leads to suspensions, arrests and expulsions.
In fact in 2015, Chicago Public Schools—my city's district—was leading the nation with the highest number of student arrests. There were 704 students detained—300 of which had IEPs—and Black kids accounted for over 70% of those arrests.
If this was—and probably still is—happening in Chicago, then it's happening everywhere else, too. So, let's break this down.
Nationally, 31% of Black kids represent school-related arrests, while they only make up 15% of the entire public school system population. Fifty-four percent of schools with mostly Black students have at least one security officer present, compared to 32% of schools with majority White populations. Black students are four times more likely to be suspended from school than White students. Then in that cluster, Black students with special needs are two times more likely to receive out of school suspensions.
And yes, those suspensions can lead to the criminal (in)justice system with Black youth being five times more likely to be incarcerated than White youth. This is how the school-to-prison pipeline is inflated and tensions between police and Black communities are further exacerbated.
These circumstances also create a negative rapport between law enforcement and Black youth with pre-existing and current trauma from these interactions making it difficult or damn near impossible for our community to trust and work collaboratively with police. So, if people are wondering why Rayshard Brooks—the latest Black man that we know of to be killed by police—tried to run, past experiences is probably the reason.
Back to the facts.
These Black schools with more police presence are missing social workers, mental health staff, and nurses, have overcrowded classrooms and classify a disproportionate number of Black students as disabled or special needs with inadequate assessments and learning supports. The absence of these resources weakens the ability to build and sustain school environments that are conducive to a healthy balance of safety and order.
So my question for the new believers is, do you want to send more Black kids to jail or college? Because to keep police who treat Black kids like they're criminals, incapable of learning in schools—and to keep spending money on oppressive and inhumane practices that detract from students accessing the resources they really need doesn't sound Black lives matter-ish to me.
But if you truly believe that Black lives do matter then you'll publicly advocate for and invest not only in the quality of Black students' education, but also the quality of their experience in a system that seeks to diminish them the day they're born.
Make me a believer. Show us a brand new you with receipts, America.
By: Lisa Hollenbach
Title: I'll Believe Y'all Are Serious About Black Lives Mattering When You Send More of Our Kids to College Instead of Prison
Sourced From: educationpost.org/ill-believe-yall-are-serious-about-black-lives-mattering-when-you-send-more-of-our-kids-to-college-instead-of-prison/
Published Date: Wed, 17 Jun 2020 19:50:01 +0000