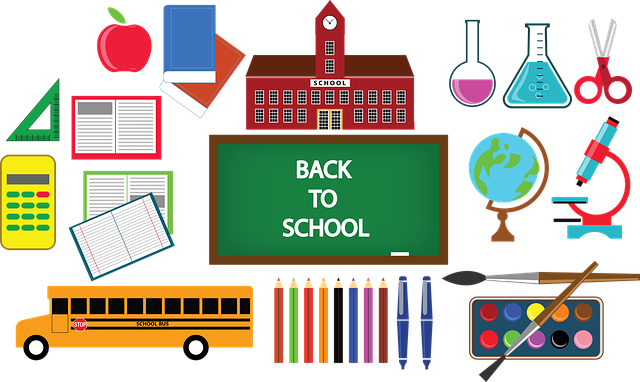 This spring, as schools limped across the virtual learning finish line, the consensus on virtual learning amongst educators was that this form of schooling could never match the quality of in-person learning—and the jury was out on whether there was any value in it at all. The reason for this bleak outlook is that our students are living through a natural disaster without precedent, and there was no way of going back to what once was (as Seth Lavin remarked wonderfully about school at the outset of COVID-19).
The expectation that our society and schools could care for the most marginalized and completely reorganize in a matter of days was clearly unrealistic. But over the past several months, we at High Jump have found that with the right framework, e-learning can make the best out of a bad situation.
This summer at High Jump, our nonprofit did what we do every summer: provide five weeks of academic courses and social and emotional learning for over 400 middle and high school students of limited economic means. We created our new model after a thorough literature review of best practices in e-learning, focus groups, and interviews with teachers, parents, and school leaders.
While I knew that we couldn't replicate our traditional summer program, we were all surprised by the overwhelmingly positive response from students, families and teachers. And as we begin a new school year with much anxiety about how to educate our students, I would like to provide a summary of those findings and some of our biggest takeaways.
First, here are the surprising results:
Over 97% of students said they were happy they did the program and their learning was strengthened; 84% felt a sense of belonging.
90% of teachers were somewhat pleased or greater with student progress.
87% of parents said their students were very well engaged.
These were the biggest takeaways from our model:
Limit Screen Time: ISBE recommends no more than three hours per day. We took that seriously and found it to be true in practice. We had to dramatically reduce our full load of seven courses to four, with each class getting two hours per week (down from 4-5 hours), and with one day per week reserved for exposure to other courses. It never felt like enough, but students and parents appreciated that we focused on quality.
Make it Live and Consistent: All classes were live, daily, from 9:30-12:05 and 1:10-2:20. Students did some independent work inside each class period, but everyone was present and on-screen for synchronous learning each period, each day. Morning always began with an assembly for all students. Homeroom and other live activities were built into the day and encouraged the use of chats, breakout rooms and other social engagements. This helped address the loneliness and lack of community that students were communicating and allowed us to give tech tips and announcements regularly.
Provide an Abundance of Teacher Planning: Teaching is the hardest job in America, and e-learning made it even harder. We gave every teacher 13 hours of paid planning time per week and required 1:1 meetings with students and parent contact three hours per week. The limited live engagement for students made this possible, and the planning produced great instruction.
Address the Tech Gap: We ensured that technology was consistent and given to everyone before we launched. Forty percent of our students had no dedicated laptop, high-speed internet, or both. It was an expensive venture, but it has provided students with the tools and expertise they need to be prepared for remote learning this fall–and the tech support ended up being minimal (e.g. student needs were simple and could be resolved with a non-specialist in tech).
Survey Often: Communicating with and understanding students' and families' perspectives was essential to meeting their needs. Each week students, teachers, teaching assistants, and parents answered a 15-minute survey that we reviewed, responded to, and adjusted based on their feedback. This was critical.
Prioritize Support: Each day after class ended, students had the option of logging in to a video conference tutoring session where teacher's aides were waiting to help anyone who came in. We also had a live link where at any point during the day students could find an adult from their campus who could help trouble-shoot tech problems, answer schedule questions or provide other information needed. A social worker was available to give lessons on managing stress and to support individual students who were asked each week if they needed to speak to a social worker.
What we did for our students this summer was not easy. The teachers and staff worked harder than they ever have before, and we still felt as if it wasn't enough for our students. We struggled to address students' desire for time to talk socially with friends, and managing screen time got moe difficult each week.
Caring for families' basic needs, such as food insecurity, took on a much bigger role within our program than it ever has before. As we move into the fall, and hopefully out of this environment sometime this school year, we are already looking at ways to maintain that level of engagement and support for our families and students and hope that others can build upon this model and the lessons we have learned.
more news https://northdenvernews.com