Millions of children still languish in low-performing schools, where they will never develop the skills or habits necessary to get into college or the military or succeed in anything but low-paid jobs. Most of them are from low-income families, many of them Black or Brown.
If you are a governor, legislator, education commissioner, or district leader who wants to help these children, what can you do? Is increased district "support" enough to generate significantly better outcomes? Not often, according to the research data.
Takeover districts that turn existing schools into charters can work, but the political backlash they unleash makes elected leaders leery of them. In their absence, state leaders can do two things. First, make it painful for districts to let their worst schools stagnate, by closing them, handing them to nonprofit operators, or appointing a new school board. Experience shows that district leaders will scramble to avoid such outcomes. Second, give districts an attractive path to turn those schools around by encouraging them to create "innovation zones," in which schools have the flexibility they need to change, and ensuring that those schools are accountable for performance by appointing a zone board that can replace the schools if they fail or help them replicate if they succeed. The zone board's job would be to do whatever it takes to turn the schools around: bring in new principals, replace the entire staff, if needed—even bring in a proven outside operator, such as a charter management organization, to run the school. States should encourage this with a carrot: roughly $1,000 extra per pupil, per year, for zone schools, for the first three-to-five years.
We have learned, over the past three decades, that with few exceptions, real change will not occur unless it is driven by local leaders. Innovation zones are locally owned: they require approval by the elected school board, their members are usually prominent local civic, community, and philanthropic leaders, and most of the schools remain in the hands of local principals. The zones give local leaders a workable structure, and the carrot and stick give them an incentive to act. Such zones are succeeding in cities as diverse as Springfield, Massachusetts; South Bend, Indiana; Los Angeles; and several Texas cities: Waco, Fort Worth, and Lubbock. Other places are even using them to help a group of decent schools go from good to great.
What Has Not Worked
Between 1989 and 1995, New Jersey pioneered a new strategy to deal with districts full of failing schools: state takeover of school districts in Jersey City, Paterson and Newark. Since 1989, 29 states have passed legislation allowing such takeovers, and as Alan Greenblatt of Governing has reported, at least 22 have tried it. Most have not been very successful. Only in cases where those appointed by the state have a clear improvement strategy and the political power to impose it has takeover yielded significant improvement.
Massachusetts had some success when it helped Boston University take over Chelsea's school system in the late 1980s. Almost 25 years later the state took over the Lawrence schools and also produced significant improvement. In contrast, New Jersey's takeover districts languished for decades. Only when the state embraced rapid expansion of charter schools as its strategy in Newark did that district begin to turn around. New Jersey then pursued the same strategy in Camden, with equally significant results.
But most takeovers come with no coherent strategy and achieve little. Legislators in both parties are pushing to repeal Ohio's takeover law, and in most states, the current political climate makes takeover a non-starter.
In 2003 Louisiana pioneered another approach. Its legislature created the Recovery School District, a statewide school district to take over the state's worst schools and hand them to charter operators. After Hurricane Katrina in 2005, legislators from both parties voted to place more than 100 New Orleans public schools—all those performing below the state average—in the Recovery School District. As I documented in Reinventing America's Schools, this strategy produced the most rapid improvement of any city in the nation. (See also "What's Next in New Orleans," features, Summer 2021, and The Finlandization of New Orleans, books, Fall 2020.)
Governors and legislators in other states took note, and soon there were bills to emulate the Recovery School District in a handful of other states. In Michigan the governor created the Educational Achievement Authority in 2011, but he could never persuade the legislature to authorize it or fund it properly, so it remained small and unsuccessful, until the legislature killed it. Virginia passed a bill creating an Opportunity Education Institute in 2013, but the courts ruled it unconstitutional, "because it was created by the general assembly rather than by the state board of education, and because it superseded local district control," as one analyst summed it up. Nevada passed an Achievement School District in 2015, but it was underfunded and the Democrats abolished it as soon as they took control of the legislature in 2019. North Carolina passed a similar bill in 2016 but limited the new district to five schools, and by 2021 it had taken charge of only one school, amid considerable pushback from districts. Georgia Governor Nathan Deal proposed an "Opportunity School District" and secured a two-thirds vote in the legislature to put it on the ballot as a constitutional amendment in 2016. But after an expensive campaign against it by the teachers unions, 60 percent of voters opposed it.
The one robust effort to emulate the Recovery School District occurred in Tennessee. In 2010, Tennessee's legislature created an Achievement School District, to take over the state's worst schools. The bill also allowed districts to create innovation zones for low-performing schools and grant them significant flexibilities. Because this strategy showed such promise in its early years, it is worth examining in some detail.
Tennessee's Achievement School District and Innovation Zones
Tennessee's strategy was particularly aggressive in Memphis. By 2016 the Achievement School District had taken over 29 of Memphis's more than 150 district-operated schools. The new district turned 23 of these schools over to charter operators, recruited from all over the country, and ran six itself, the Achievement School District's first superintendent, Chris Barbic, told me. Unlike Memphis's other charters, Achievement School District charters were neighborhood schools, not schools of choice. Their students were among the poorest in the district, both in terms of finances and academic performance.
Meanwhile Shelby County Schools, Memphis's school district, had moved 21 schools into an Innovation Zone, on its own initiative. In its iZone, as it quickly became known, the district lengthened the school day by an hour, using federal School Improvement Grant funds to pay for it. After that money ran out before the 2015-16 school year, the district turned to grants, donations, and its regular budget.
District leaders recruited their best principals to take over iZone schools and gave them the authority to hire staff, and those principals recruited the best teachers they knew. Teachers could earn bonuses based on student performance, and their schools provided intensive support and coaching. Principals were not constrained by union contracts, because Tennessee teachers no longer had collective bargaining rights. All teachers had to re-apply for their jobs once their school entered the iZone, a reality that led to hundreds of layoffs. But once a teacher was rehired and had tenure, firing was still difficult.
There were other limits on autonomy: iZone schools had only about half the autonomy a charter school enjoyed. Principals didn't control most of their budgets, for instance, and they could choose their own curricula and assessments only if their first-year test scores were above a certain threshold.
But both the Achievement School District and the iZone thrived in their first three years. Achievement School District schools struggled during their first year with high student turnover and discipline issues but later improved. Tennessee uses a Value-Added Assessment System to measure student growth, which factors in students' socioeconomic status. It rates schools on a scale of one (slowest growth) to five (fastest). In 2015, second- and third-year Achievement School District schools averaged level five, while first-year schools averaged level one.
Shelby County's iZone schools showed faster academic growth than the Achievement School District for their first two years, but in 2014-15 the Achievement School District outpaced them. By 2016, seven iZone schools had improved enough to jump off the "priority list"—the bottom five percent of schools in the state, by performance. Unfortunately, those results came at the expense of district schools that lost talented principals and teachers to the iZone. Predictably, those schools showed declining performance.
Still, the combination of the iZone and the Achievement School District gave Memphis a more aggressive strategy to deal with its worst public schools than almost any other city. Of the 69 priority schools identified in Memphis in 2012, by 2016 only a handful had escaped some intervention: 28 had been taken over by the Achievement School District, 21 had been moved into the iZone, and 13 had either been closed or consolidated with other schools.
But taking over schools and closing schools generates fierce political resistance, and Memphis was no exception. By 2015, Chris Barbic reports, Governor Bill Haslam had backed off of his support for such aggressive strategies. Disappointed, state Education Commissioner Kevin Huffman departed, and his successor, Candice McQueen, was more intent on mollifying superintendents and principals than taking over schools. Reading the tea leaves, Barbic left in early 2016. The commissioner never allowed Barbic's replacement to follow through on Achievement School District plans to spin off its direct-run schools into a new charter management organization, nor to replace struggling Achievement School District schools with ones led by stronger operators. Nor did the state place any more failing schools in the Achievement School District. The district's performance stagnated—some Achievement School District schools excelled, others lagged far behind. Within a few years, many in the state considered it a failure.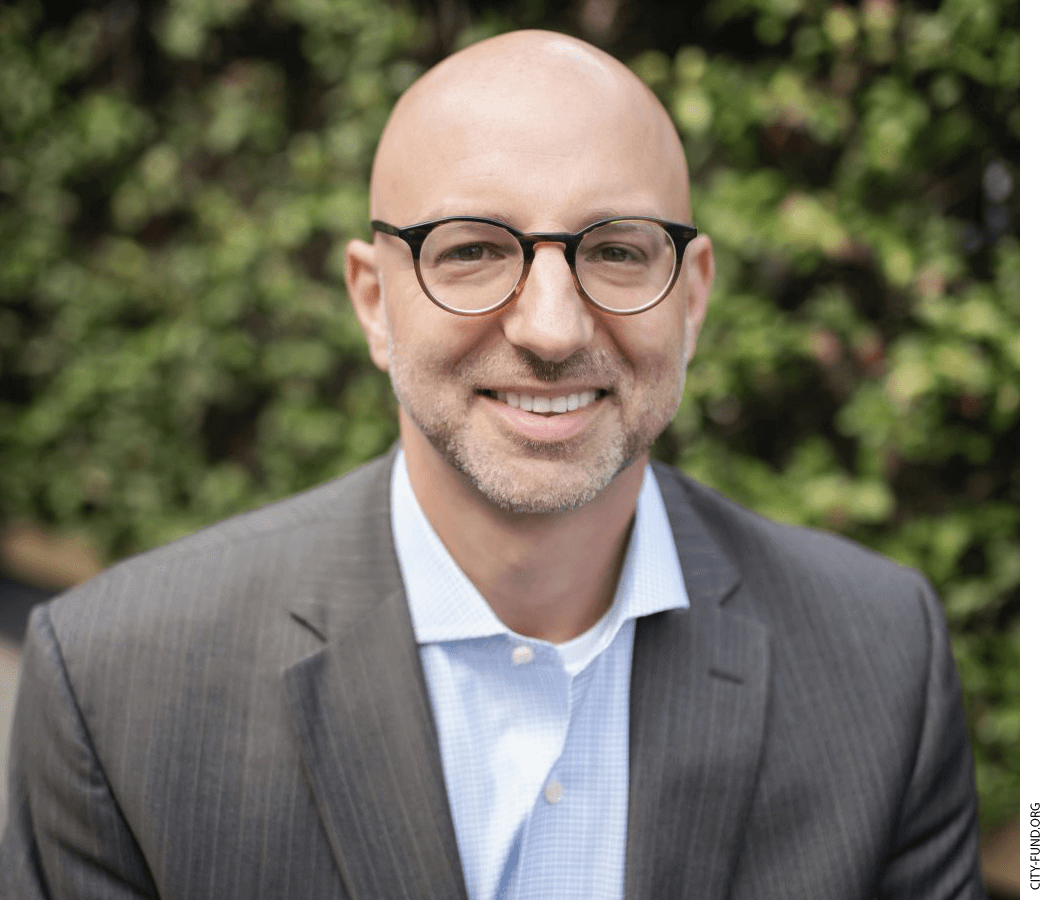 In retrospect, those who crafted the Achievement School District made several mistakes. Pushed by the U.S. Department of Education, they moved too fast. In the Achievement School District's first three years, it took over 25 schools. "We definitely tried to ramp up too much too fast," says Barbic.
The urgency to move fast also led many of the Achievement School District charter operators to take over an entire student body, rather than one or two grades per year. When a charter takes over a failing school, the first challenge is to change the culture—to get students focused on learning rather than acting out. That usually takes a year. It is far easier if a new operator can phase in—starting with the one or two youngest grades, while the old operator still runs the rest of the building, then adding a grade a year. When a new operator has to start with the entire school, the ingrained culture is often difficult to overcome.
Looking back, Barbic says he and his staff should also have focused on building a pipeline of talented school leaders and teachers for a year or two before taking over any schools. He adds that they should have worked with the community, letting parents know why their schools were being taken over and what was going to happen, for a year or two before opening schools.
Built into the legislation creating the Achievement School District was a decision to make its schools neighborhood schools, not schools of choice. Memphis is a very poor city, and Achievement School District schools were in Memphis's poorest neighborhoods, with high mobility and weak attendance. Many students didn't enroll until school had been underway for several weeks, and more than a third moved in or out during the school year—more than triple the average mobility in Tennessee charter schools.
"I think when parents have agency and make decisions about where to send their kids," Barbic says, "you start the school from a different place in terms of buy-in and culture." In New Orleans the Recovery School District schools were all schools of choice.  That drove schools to compete for students, says Douglas Harris, who founded Tulane University's Education Research Alliance, which has led the academic research on education in the city.
Achievement School District schools were also underfunded. They received the same per-pupil amount as district schools, about $8,700 per student per year, but less than iZone schools. Their buildings were free, but unlike Shelby County schools, they paid for maintenance and utilities. These were old buildings, Barbic says, and "the deferred maintenance on them was criminal." In addition, 18 percent of Achievement School District students had special needs, compared to 12 percent in Shelby County schools, but there was no extra money for those with severe needs.
Underfunding made it very hard for charter schools to attract and retain good teachers. Between 2012 and 2018, half of Achievement School District teachers were new each year, on average.
Finally, after both Huffman and Barbic departed, the Achievement School District essentially quit functioning as an authorizer. As Barbic points out, it added no new schools, it never implemented its plans to replace its weakest schools with its strongest operators, and it never followed through on plans to create a system of choice. "If you look at New Orleans, one of the main sources of improvement here was the takeover process," says Harris. "Some charter operators that were initially brought in were not successful, and so the state turned those schools over to charter operators who were showing success. At least half of the improvement in New Orleans was just driven through that process."
"The lesson is, you have to manage the portfolio," Barbic says. "No one has been managing that portfolio since I left. Some ASD schools should be closed."
But on one score, the Achievement School District was a resounding success. During its early years, when it represented a threat to take failing schools away from districts, it acted as a catalyst for district improvement. Since most of the schools it took over were in Memphis, it had the most impact there.
Dorsey Hopson, who was Shelby County Schools superintendent from 2013 until early 2019, explains why. All the urgency "allowed us to really push the iZone in a way we normally couldn't have," he told me. "It was a big deal to say we were going to ask teachers to work longer hours for more pay. We were able to have principals and teachers wholesale removed from schools, and that would normally have created all kinds of problems, but it didn't."
Vincent Hunter, a high school principal the district tapped to run its new Whitehaven Empowerment Zone in 2016, illustrated the Achievement School District's impact with a comment to parents and teachers: "If we sit back and do nothing and are not aggressive in our treatment, then now we become victims or potential victims of the Achievement School District."
This pressure helped Tennessee improve a lot of its worst schools, most of them in Memphis. In 2012, the bottom five percent of Tennessee public schools performed so poorly that 16.7 percent or less of their students tested proficient. Memphis had 69 of those 83 schools. By the 2015-16 school year, the percentage proficient in the bottom five percent had risen to 26, and more of those schools were in cities other than Memphis. In 2015 the Center on Reinventing Public Education found that none of the schools testing in the bottom five percent in Memphis (in reading and math) stayed there for three consecutive years. New Orleans was the only other city, of 50 studied, that could make that claim.
But the politics of taking over failing schools proved difficult, and the governor backed off. Hence none of the states that set out to emulate Louisiana's Recovery School District succeeded. What was Louisiana's secret? New Orleans had a unique political advantage: Hurricane Katrina scattered those who would have fought the Recovery School District. The hurricane destroyed the New Orleans teachers union, whose members were all laid off by the old district because it ran out of money. And for its first few years, the Recovery School District's opposition was literally "out of town," living elsewhere. By the time many of them returned, the Recovery School District had a running start and was making real progress. That progress gradually won most parents over, preventing its opponents from gaining enough traction to stop it.
No one would wish what happened to New Orleans on any other city, however. Leaders elsewhere who want to help children in failing schools must find another path. They must convince local leaders and communities to embrace the necessary changes. This is a tall order, but it has been done.
The Solution: A Carrot and a Stick
Time and time again, the threat of losing schools to some form of state takeover (or to charter school competitors) has motivated mayors, school boards, and superintendents to embrace profound reforms. It has happened in Memphis; in Indianapolis and South Bend, Indiana; in Cleveland; in Springfield, Massachusetts; in San Antonio, Fort Worth, and other Texas cities; and in a variety of other districts. In many of these cities, the carrot has been state laws allowing districts to create some kind of innovation zone.
There are different versions of innovation schools in different cities, so let me be clear about my definition. I'm talking about a group (typically a dozen or less) of fairly autonomous district schools overseen by an appointed board, whose job it is to protect the schools' autonomy and hold them accountable for performance. (Note: Memphis's iZone did not have an appointed board, and it included well more than 12 schools. There are other zones that do not fit my definition, and most are less effective because they lack independent boards.)
In a few models, some or all of the schools are nonprofit organizations that employ their teachers and staff, but in most they remain district schools with district employees. Zone boards are usually organized as not-for-profit 501(c)3 organizations, and they employ small staffs to oversee the schools. When schools flounder, the staffs try to help. But if the school continues to fail for several years, the board's job is to replace it with a new leader and approach or a stronger operator. If a school shows rapid academic growth for several years, on the other hand, the board might ask it to start another school or replace a failing school.
In some states the teachers are covered by district collective bargaining agreements, or by "thin contracts," negotiated with the zone board, allowing the schools more flexibility and often granting extra pay for longer hours or years. Other states with zones, such as Texas and Tennessee, do not allow collective bargaining for school staff.
Zones have two big advantages over takeover districts like the Achievement School District: the schools remain in the local district, and the zones preserve local ownership. The political backlash when a statewide district takes over failing schools and hands them to charter operators is just too intense for most elected leaders. But when a state brokers a deal with the local school district that results in an innovation zone, local leaders are more likely to feel ownership of that initiative. "It has to be voluntary, driven by local leaders, or it won't work very well," says Chris Gabrieli, co-founder of the nonprofit Empower Schools, which has helped 10 different districts create innovation zones. "The stronger the base of local champions, the more likely the long-term success."
Innovation zones are fairly new, and the pandemic has interrupted standardized testing for the past two years, so there is not yet overwhelming evidence of success. Significant numbers of schools in Denver's and Springfield's zones are improving, but zones in Texas and South Bend are still too young to evaluate. Based on experience so far, however, there appear to be several keys to the success of innovation zones.
Meaningful autonomy. Innovation school leaders must be free to hire dedicated teachers and staff who are aligned with the vision and mission of their school. And if a few of those employees prove ineffective or damaging to morale, school leaders must have the power to let them go. (Often, in such cases, the district guarantees the staffers a job at another district school.) School leaders must also be able to control their own budgets, set their own schedules, shape the school's culture, control their approach to discipline, and define their own curricula and learning models, such as dual-language immersion, Montessori, project-based learning, or a STEM or performing-arts focus.
It is best if state legislation grants full autonomy, rather than forcing schools or zones to negotiate for it with their district bureaucracies. Central office staff in districts usually limit these autonomies, which damages schools' ability to succeed as well as their morale. Soon frustrated school leaders and teachers depart. Without legislation, other state laws and district policies regarding school finance, collective bargaining, and the like will also limit autonomy. Only state legislation that supersedes those state and district rules can deliver full school autonomy.
Real accountability for performance. Both zones and their schools should be held accountable through five-year performance agreements that spell out their expected results. These should include test scores (emphasizing academic growth rather than proficiency rates, since turnaround schools will have many students far behind grade level). But they also should include other factors, such as student engagement (measured through student and parent surveys), parental satisfaction, and for high schools, graduation rates and college-going and employment rates for graduates. If schools fail to make adequate progress for several years, zone staff should help them find additional support during a probationary period. Zones usually have no more than a dozen schools, so their staff can often monitor the effectiveness of school leaders better than a district can. Springfield's Empowerment Zone Partnership typically gives principals two to three years to demonstrate adequate progress before it intervenes. In its first five years the zone divided several schools into smaller schools, replicated three schools, launched six new school models, and replaced school operators or principals 11 times, according to Chris Gabrieli, who chairs its board.
An independent zone board. Only a board independent of the elected district school board would make the kind of bold moves Springfield's zone board has. That is why the appointment of zone boards should be kept as far out of politics as possible. If zone boards feel they have to please the elected school board, they will be too afraid of political backlash to do what is necessary, in the long run.
An independent, appointed zone board would ensure that when schools continue to struggle, something is done about it. Typically, when this happens boards replace principals. If failure continues for several years, they should have the authority to replace entire schools, by bringing into the building a new operator that is free to hire its own staff. Elected school boards have proven reluctant to replace schools in this way, for fear of the blowback. Turnout at school board elections is often under 10 percent, which means a few hundred angry voters can defeat a board member. And nothing creates angry voters quite like replacing an existing school.
In Springfield, the state education commissioner appointed four board members; the other three were Springfield's mayor, superintendent, and a third chosen by the school board. (Six of the seven were from Springfield.) Where districts create zones to stave off state takeovers or closures of their schools, this is a good model. Where districts create zones on their own, board appointments could be split between the superintendent, the school board, and the mayor or city manager. The state commissioner could be required to approve the appointments, to ensure that they are independent.
Extra funding. Turning around failing schools is extremely difficult. When they are restarted or converted to autonomous zone schools, they should receive extra funding for at least the first three to five years. (Longer subsidies may be necessary or desirable in some cases.) In Memphis's iZone, schools have received about $600,000 extra per school per year for as long as they stayed in the zone, to fund things such as longer school days, extra reading teachers, bonuses to attract and keep top school leaders and teachers, coaching to support them, and more guidance counselors.
A variety of learning models. Most innovation zones are in urban areas, where families have geographic access to a variety of schools. Since different children come from different backgrounds, are interested in different things, learn differently, and even speak different languages, it makes sense to offer them different kinds of schools. There are literally dozens of models to choose from, with more being invented every year.
Choice of zone schools. Not all zones provide choice to families, but if they don't, it will be hard to make a variety of learning models available. It makes no sense to assign children to STEM schools, dual-language immersion schools, Montessori schools or performing arts schools. Instead, zones should let parents choose the school that best fits their child. When they have that option, both parents and students are likely to be more motivated. Zones should then allow the public dollars to follow families' choices, so schools will be driven to improve their offerings and outcomes. When schools have to compete for their students and funds, they pay more attention to what parents want and work harder to deliver it.
Central office buy-in. In some districts, superintendents who support innovation zones have not brought their bureaucracies along. The purchasing office, the transportation office, the curriculum and instruction office, and others end up refusing to honor zone autonomies, leading to continual frustration at the schools. Central office staffers often believe school leaders cannot be allowed to make certain decisions, because they can't be trusted or it will cost too much. Many are convinced they know best. They often resent "special privileges" given to innovation schools, which create more work for them, because they have one set of procedures for most schools, another for innovation schools. And often they have seen reforms come and go and learned from experience that "this too shall pass." So leaders have to work hard to convince them to buy in. Some districts create a special team to support the zones by resolving barriers thrown up by the central office.
A few other lessons are obvious from the experience of the Achievement School District:
Don't try to do too much too fast. Even in New Orleans, the Recovery School District only managed to convert five to six schools a year, and not all of them succeeded.
Engage the community before you launch the zone, explaining what will happen and why it will lead to better schools for their children. Lead with the new schools, not the governance changes, and get parents excited about them.
If your students are mostly children of color, recruit school leaders, teachers, and zone leaders of color.
Develop a talent pipeline of training programs for school leaders and teachers ahead of time, to funnel effective teachers and administrators into the zone.
Let new school operators phase in turnaround schools one or two grades at a time, rather than all at once.
Conclusion
Deliberate efforts to replace and/or turn around failing schools can succeed. It has happened at scale in a variety of cities: in New York City when Joel Klein was chancellor, in New Orleans after Hurricane Katrina, in Chicago when Arne Duncan was CEO, in Memphis under the Achievement School District and iZone, in Los Angeles when Mayor Villaraigosa created the Partnership for Los Angeles Schools, in Indianapolis with its Innovation Network Schools, and in Camden's Renaissance Schools.
Now that we know it is possible, the task for state policymakers is simple. They must give districts a tool they can use, in the form of legislation to allow innovation zones, and incentives to use that tool. If they ignore this opportunity, they will sentence millions of poor children to inadequate educations that, for most, will result in lifetimes of poverty.
David Osborne, author of Reinventing America's Schools: Creating a 21st Century Education System, was until recently director of K-12 education work at the Progressive Policy Institute. A longer version of this article is available at the Progressive Policy Institute's website.

Sign up for the Education Next Weekly to receive stories like this one in your inbox.



The post What Should Our Leaders Do About Failing Schools? appeared first on Education Next.
[NDN/ccn/comedia Links]
News…. browse around here