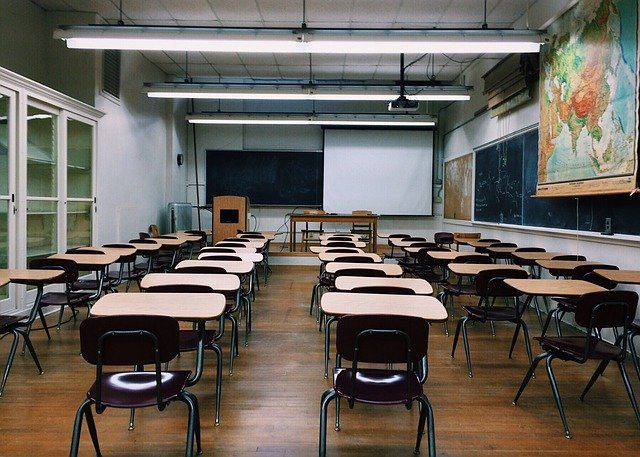 A new report from the National Alliance for Public Charter Schools (NAPCS) finds that enrollment in district public schools dropped 3% from school years 2019-2020 to 2020-2021, the first full year of the COVID epidemic. However, enrollment in public charter schools grew by 7%, or almost a quarter-million students, the largest rate of increase in student enrollment in half a decade.
What accounts for this unprecedented growth in 39 states among the 42 that allow charter schools, as well as the attendant drop in traditional district schools? That's what analysts at NAPCS wanted to find out. Here are highlights from their report, "Voting with Their Feet: A State-Level Analysis of Public Charter School and District Public School Enrollment Trends":
First, the loss of 1.3 million students from traditional district schools wasn't only due to enrollment increases in public charters. There was also a sharp increase — from 5% to 11% — in the number of students home-schooled during the pandemic. Also, some families decided to wait a year before enrolling their children in preschool or kindergarten and others sent their kids to private schools. All these changes reflect an "unmistakable message, says NAPCS, that "something wasn't working for more than one million parents" so "they voted with their feet and chose options that are a better fit for their children."
In all, 240,000 new students transferred to the public charter schools during the year studied and charter schools were the only public school sector to see increases in enrollment. After all, many families were dissatisfied with their schools' management of COVID restrictions and that dissatisfaction led them to explore alternatives. According to analysts, the "nimbleness and flexibility" of charter schools made them the right public school choice for many families during the pandemic as "uncertainty and changing guidance from community, state, and federal leaders made meeting the educational needs of students difficult."
While some states permit virtual charter schools, in only three states — Oklahoma, Pennsylvania, and Utah — were enrollment increases tied to virtual schools. Every other state's increase came from traditional public charters. And in the three states that saw charter enrollment decreases, some of those drops were quite small; Iowa, for example, lost 9 students and Wyoming lost 22. While Illinois had the largest drop of 702 students, 67,000 students left district schools.
The report includes a chart of state-by-state increases in public charters and decreases in traditional schools. For example, Pennsylvania saw a 15.3% increase in charter enrollment and a 3.2% drop in district enrollment. California saw a 3.2% increase in charter enrollment and a 3.2% decrease in district enrollment.
Some have predicted that the increase in enrollment and enthusiasm for charters is a blip due to the pandemic. Of course, it's too soon to tell — but polling suggests otherwise. According to the National Parents Union, "80% of the parents they surveyed said the 2020-2021 school year was an eye-opening experience that also resulted in a demonstrable shift in parental involvement when it comes to their child's education." Similarly, a survey of parents conducted by the Freedom Coalition of Charter Schools showed a majority of parents want more options for their students following the pandemic and they have no plans to return to the way things were. Also, while the pandemic has contributed to the increase in students they serve, this shift was already happening in many communities.
Currently, America's public charter schools now serve more than 3.5 million students and their families.
"It is wonderful to see the data prove what I hear from families of charter school students every day," said Nina Rees, President & CEO of NAPCS. "Public charter schools are answering their call."  
[NDN/ccn/comedia Links]
News…. browse around here