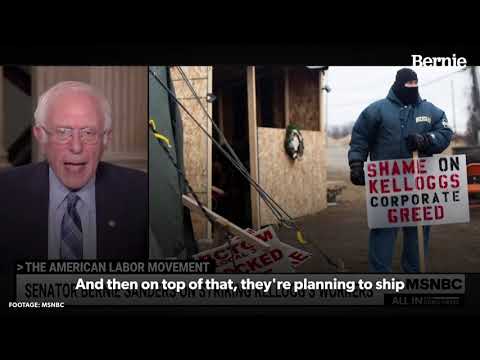 Kellogg's is a company that made $1.4 billion in profit last year.
They can afford to compensate their CEO to the tune of nearly $12 million.
And how did they make that money? The workers who came to work during a pandemic and fed this country. Those workers deserve our support.
Join us at www.berniesanders.com!
News…. browse around here